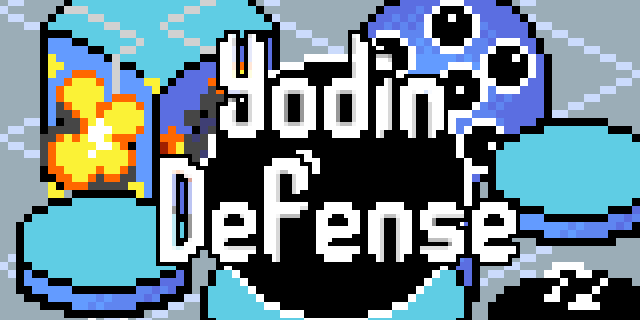 Yodin Defense
A downloadable game for Windows
Description
A tower defense based around managing your only resource - being the Core's life, building material and townsfolk - to survive the longest!
Instructions
- Build Towers to defend the Core by shooting Warriors (keep some supplied!)
- Build Labs to get skillpoints (by consuming scientists) to upgrade various features
- Build houses to increase your Cell capacity
- Try to survive the longest

Patch notes for v1.1 (LD Bugfix Edition)
- Warriors amount is increased by Tower's cost on purchase instead of being set to that
- Towers no longer stop shooting at random
- Tutorial text is shown in its entirety now
- Scientists amount should no longer go negative
- [Start Wave] button disappears after starting the first wave (as intended)
- Fixed sprite positions of buildings
- Fixed sprite animations of buildings
- Field made square-er
- It's possible to purchase the House for 549(/550) Cells now
*As we aren't sure it's valid for LD, we're leaving the old version up as well. Feel free to check either!
Credits
Coding and art by Neon Glass team
Music by Aleks SHAGI